How can an MSP assist your existing IT Support team?
According to a study from SysGroup, 94% of companies that hired an MSP also kept their in-house IT Team.

Source: compudata.com
When introducing our services to potential customers, such as business owners or managers, I often hear something like "Thanks, but we already have our own IT Team". Of course, that's an understandable response, but what if hiring an MSP like NETK5 could in fact benefit your team?
First, it is important to note that an MSP (Managed Service Provider) is not here to replace your existing IT support team, but to complement them. An MSP can act as an extension of your IT department by providing proactive monitoring and maintenance, regular patching and vulnerability management, 24/7 help desk services and various other managed IT services.
The value that an MSP such as NETK5 brings to the table is that their expertise goes beyond the traditional reactive IT solutions. We are trained in advanced technologies, such as cloud and virtualization platforms, endpoint security, cyber attack prevention and more. Plus, by partnering with a reputable MSP you will be tapping into a larger pool of resources enabling you to move faster in responding to any technical issues that arise.
Let's see in details why you should hire NETK5 even if you have your own IT Team.
An MSP Provides You With Specialized Skills and Certifications.
An MSP can provide your existing IT support team with specialized skills and certifications that they may not have on a daily basis. This is especially useful in certain industries or departments, where specialized knowledge is invaluable.
With a diversified team, your MSP might offer specific Microsoft certifications which can make it easier for an enterprise to configure their Windows-based systems properly. The same MSP, with different team members, might offer businesses expertise related to virtualization, security, and networking. By providing access to these experts through an external source, businesses can ensure the efficiency of their systems without having to hire full-time dedicated staff members.
Specifically, NETK5 has extensive experience in specialized topics as diverse as M365 migration (International and Vianet), Wi-Fi troubleshooting and optimization, network security, or structured cabling systems on a small or large scale.
With a wide range of interactions with customers, big and small, we understand that technology is not the only parameter. We take time to understand the business objectives of all stakeholders. Customer relationships are the heart of every project, no matter how technical.
At the same time, it's important to keep in mind that different providers offer different levels of support services. For example, NETK5 specializes in delivering a high level of 24/7 customer service and system monitoring for businesses that need it. Other providers will offer more basic troubleshooting services as needed but lack any long-term commitment or technical support structures. By researching different offerings carefully and choosing the right provider for your needs, you can make sure that you get the most out of an MSP's range of skills and certifications while ensuring that your own IT team is well equipped too!
An MSP Makes Your IT Department More Scalable.
NETK5 makes our clients' existing IT support team more scalable while lowering costs. We provide a range of services, including system and network setup, ongoing maintenance of End-User systems, data backup, monitoring, patch management, and help desk support. As your business grows or projects change, your IT requirements may require an elevated level of expertise or larger resources than before. With an experienced external team onboard, you only pay for the services that you need when you need them.
An MSP can also help maximize the efficiency of your existing IT staff with its specialists and on-demand access to new technology platforms. In addition to this technical boost, you benefit from improved service levels and response times for customer queries in a cost-effective way.
For example, your team can benefit from our Ticket system, our automated deployment tools or our monitoring infrastructure at a fraction of the costs required to use your own.
Given our expertise in areas such as industry best practices and proactive monitoring, hiring NETK5 can open up areas of opportunity that traditional IT teams often can't anticipate or capitalize on without extra manpower or budget.
An MSP Allows Your Team to Focus on Strategic Business Goals.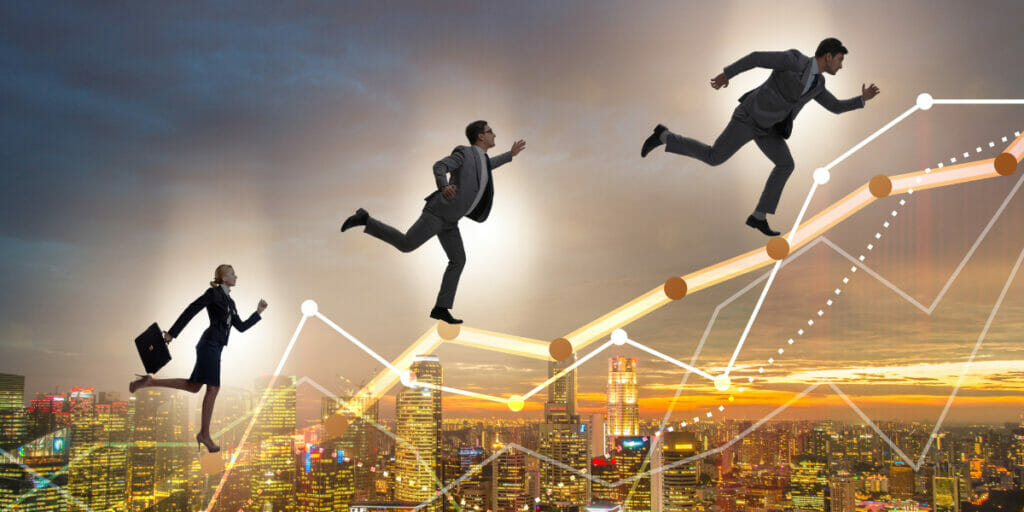 When you partner with NETK5, your IT department no longer has to be bogged down in the everyday tasks of maintaining and securing systems. Instead, they can focus on being a more strategic part of the business, such as large-scale deployments and investigating new technologies. They may also get the time to understand and optimize your business operations in order to make it as efficient as possible.
With an MSP doing all the heavy lifting, your IT team is now free to extend their skill sets and help grow the business by playing an important role in its success.