4 reasons why SMEs use IT Outsourcing in China
How IT Outsourcing can benefit your company?
CNY 3,000 per hour. That's the average cost of IT downtime for a 30 people SME in Shanghai. Downtime can be anything from staring at the screen while the e-mail loads, fighting with the printer to a full server or Internet outage.
If you and your team experience a lot of those small frustrations, the numbers add up quickly. It's time to look into hiring an IT specialist to help you out.
Hiring a full-time qualified IT engineer brings quite an overhead, and not only financially.
Finding the right person, assessing their skills, keeping them, and dealing with absences such as sickness or holidays, that takes a lot of time too.
Instead, IT Outsourcing is about hiring a specialist company that will handle everything for you, letting you focus on your business.
They will perform background work such as updating computers and servers, ensuring backups are done, managing security, and of course helping users and fixing things when they break.
Reason 1: avoid the cost of hiring staff.
Your first impulse might be to hire someone. Having an IT Support specialist in-house sounds good, they're here every day, report to you directly, and are fully part of your team.
However, hiring internally quickly becomes expensive. Unless you are comfortable with IT yourself, how will you identify a good candidate? You might pick at random, trusting your gut, or hire a costly recruitment company,
Once they're on board, you'll need someone to manage them, train them, replace them when they take a leave, take them to team building, give them a yearly bonus…
For their work, they'll need some specialized and software to perform their work, monitor the infrastructure, deploy applications, etc. All these can also end up pricey.
A good IT Outsourcing company takes care of everything for a monthly fee. It will find hire and train a team of Engineers . It will invest in expensive tools and software and share them among many clients, so you only pay a fraction of their costs. It will train and send replacements if the regular engineer is unavailable.
And, yes, that monthly fee is often less than just the salary of a full-time employee, let alone the extra costs.
Reason 2: cover all needs with a full IT team.
You can find highly specialized people, or you can find Jack-of-all-trades. But IT is too vast a subject to be an expert in everything. Managing a server takes a whole lot of different skills than securing a network. WiFi can get complex if you need more than a few Access Points.
There, a good IT partner will help. As they have a full team of engineers, some of them tend to specialize in one field. They can guide the others or perform the task themselves.
This ensures that, whatever your request might be, it will be addressed and taken care of quickly and efficiently.
Your IT Outsourcing company likely also has a good network of partners for IT-related activities, such as equipment and software vendors electricians, HVAC and CCTV installers, phone and PBX specialists, web hosting, web design, etc.
This really can save you a lot of time for your different projects.
Reason 3: flexible team augmentation.
Hiring your own IT Support Specialist can still make sense sometimes. Larger SMEs can justify having a support team under an IT manager.
Even in that case, the support team is fine tuned for the every-day, common tasks encountered by the business.
Once in a while, some project will require a specific set of skills or tools that the team does not possess.
WiFi surveys, for example, require specialized training, and expensive tools to provide accurate results.
Network cabling will require a lot of manpower, data recovery needs tools, server hosting means a data center…
You might also need around-the-clock support, but don't want to hire specially for nights and weekends.
IT Outsourcing does not always mean you have no interna IT at all. In fact, we often work together with internal teams for specific projects.
Reason 4: Knowledge transfer and expert training.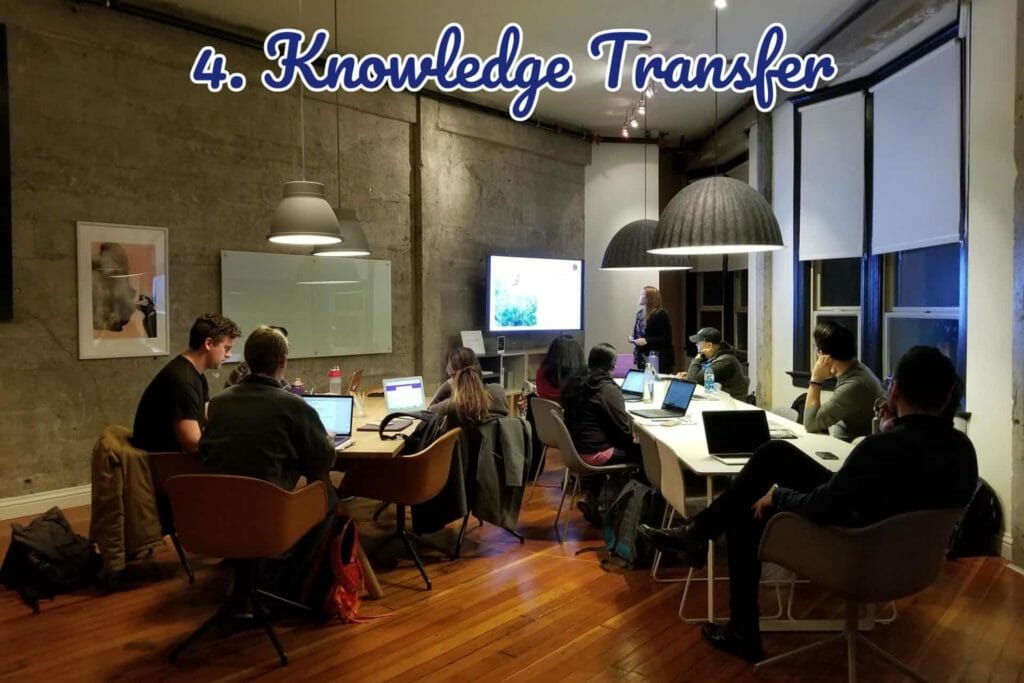 Following on the team augmentation, why not train your own experts?

Your IT partner has the know-how for technologies that your business relies on. It makes sense to have them train your own team, at least for the routine operations.
That way, you remain in control of your infrastructure, and you still can get advanced support from your partner when you need it.
Technical training is a great way to motivate and retain your own team, as they feel valued and see their skills improve. It can also give them new insights and ideas on how to apply their knowledge to other parts of your business.
Knowledge transfer brings a positive impact all over the board.
Conclusion
So there you have it. Is IT Outsourcing a good match for your  business? Chances are, it is. 
Why not have a call and find out?