You want your website in china? Here's what you need to know
Should I host my website in China?

Before even getting started, that's the question to ask. Why hosting in China rather than somewhere easier?
Well, it's not a secret that China is a huge market where anything is still possible. If you intend to enter this market, for products or services, you must be here.
China went to great lengths to minimize dependence on foreign Internet resources and search engines. Everything you know about Search Engine Optimization in your country just does not apply here. If you're not on Baidu, Wechat and the rich Chinese ecosystem, you're invisible.
And let's say that having a server here is a great way to get Baidu index your site.
However, there is a catch: to have a website in China, you must register it from a corporate entity in China. So if your company isn't registered here, well, forget it, you won't get the proper authorizations.
So here are some China websites Best Practices.
Why must I have a company in China for a simple website?

It all comes down to the infamous sesame: the ICP registration. ICP stands for Internet Content Provider. As soon as you have anything online, you're an Internet Content Provider. Even an business service such as a webmail or an ERP. That means you must register to the authorities. It's a relatively simple procedure, but you will need:
A proper business license of a company in China

A certificate proving that the domain you register belongs to that company

The IP(s) of the server on which you will host that site

In some cases, you will need an additional registration to the local police

This will get you your ICP number that you must display on the front page of all your Chinese websites. Sometimes a local police number is also necessary. You can scroll down and see ours right now:
沪公网安备 31010102002352号 is our Shanghai Police registration number
沪ICP备09077521号-1 is our ICP
OK for ICP. What else do I need for a successful website in China?

Once regulations are under control, the technical aspects are similar to what you'd need anywhere else:
Define your needs

Select your Hosting platform

Install and configure your operating system (mostly Linux for websites)

Secure everything with firewall, reverse-proxy etc.

Optimize for your needs

Configure backups (and storage preferably in another data center)

Monitor everything

Selecting your hosting platform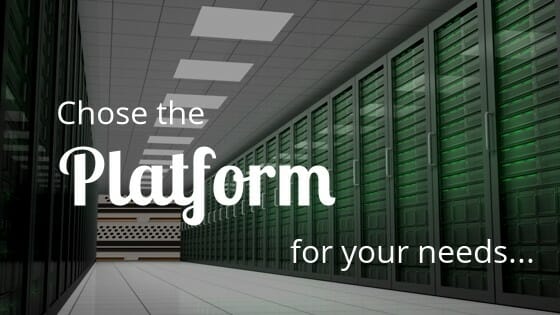 Define the needs for your website in China

Different companies, different needs. Some just want a simple website to showcase their services and products. Some want to run an e-commerce website in China. Others want to make business tools such as ERP or CRM accessible for all their teams across the country. All these use cases imply having some kind of server running in a data center in China.
For the simple websites, we recommend managed WordPress platforms. WordPress is one of the most widely used system to build simple websites and blogs. This current website is based on WordPress. It's simple, extensible, and allows great results with almost no programming. Getting WordPress as a Service (WaaS) is an excellent way to get your presence online without dealing with any infrastructure matters.
When your needs are more demanding, a Virtual Private Server is often indicated. It's great for a small e-commerce website or business applications. Having your own VPS in China gives you the flexibility of a system without the costs of hardware and renting space in a data center. However, you'll need some expertise, internal or outsourced.
Finally, you might want to consider getting your dedicated server. When you want full control and ownership on everything, buy or rent your physical machine. Get maximum performance, and use it exactly as you want. No sharing anything with other clients. This is usually for big teams that want to design complex solutions exactly the way they want it.

Connectivity

Once you know what you need, a parameter must be taken into account: China is big. Really big. Its network is basically split into 3 main providers: China Telecom, China Unicom and China Mobile. That's about it. While pretty simple, for historical reasons, these 3 networks do not communicate greatly with each other. Each is also roughly prevalent in some regions. So reaching China Telecom-based visitors from your data center on China Unicom-based leads to low performance.
That means it is important that your hosting platform is connected directly to all three main operators. That way, they will always use the best route to reach your visitors, no matter which operator they use.

Service and support

Most public clouds, such as Aliyun, are great if you know what you're doing. The management interfaces are usually 100% Chinese, and they offer no help for configuring your server. You get some CPU, RAM, disk space and bandwidth, and that's it. It's up to you to install, configure, secure, monitor and backup your machines.
If your team has a local server expert, this is great, because cheap and with extensive capacity. However, not every company has the need for a full-time system administrator with web server expertise.
For this, smaller providers, like NETK5, provide their own private clouds. They generally own the infrastructure that they control completely. Experts around the clock take care of your machines so that you don't have to.
So it really depends on your needs. In a lot of cases, for non-IT companies, going the Private Cloud way is what makes more sense. You get turn-key solutions and support all year long.

Monitoring and backups

While not strictly speaking part of hosting, monitoring and backups are necessary. Again, few public clouds provide even very basic service for that, if any. But you really don't want to discover too late that you have no backup when you need them.

Content and precautions

While it shouldn't be an issue for businesses, it's always good to steer clear of political and religious content. That is particularly true if you offer the possibility for your visitors to leave comments and texts.
But that's not the only thing you must take care of. On a more technical point of view, a lot of the rest of the world relies on Google. Fonts, statistics, maps and functionalities present on most websites are using Google services. If your web designer is not aware of China's constraints, they will use some of these services. That will block or slow-down your website, even if hosted in China. Better remove any references to Google in any parts of your website. Use Baidu maps, use locally-hosted fonts and scripts, and try other visitor statistics software. Your visitors will thank you for it.
Oh, and last but not least: if you store personal information from visitors (e-mails, passwords, etc.) you'll have to comply with the China Cyber-Security laws. Please get audited and approved before running your site!